It sounds great when someone asks about visiting Goa. You know.. Goa is all about beach fun, water sports, happening nightlife, exploring Portuguese architectures, and enjoying seafood. But what if I tell you that people need to watch out some hazardous things in Goa?
Yes, there so many things you need to care about. If you follow some of the tips, you don't need to worry about anything. So here are some of the tricks and tips to follow for a blissful travelling experience in Goa.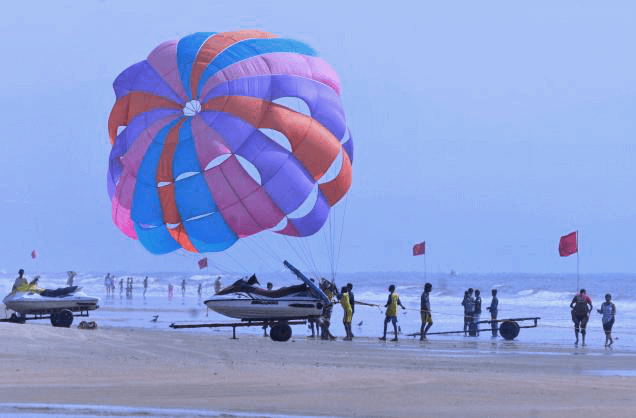 If you are drunk, don't drive
Drink whatever you want or whatever quantity suits you but dare not to drive after drinking too much. I am sure you don't want to die at this age or you don't want to hit someone to death. So it will be fine to be sober or don't drive after having your cocktail drinks.
Met up with bad guys; say your prayers and goodbyes!
If somebody is calling you and saying;" Sir, Sir! You can have Russian or Videshi Massage at half of the prices or". Whatever the reason and whoever the person calling you and approaching you to offer something on half of the prices, just stay away. If you want something, just go to the shop or other places and ask for yourself. But stay away from the goons like this.
Having fun? Without an instructor, water fun is like a loaded gun
Watersports always seem thrilling and exciting and this is the thing that can turn quickly into a dangerous incident or accident. So don't pretend yourself a superman or a silver surfer. You need to be well-practised before indulging in some of the popular water sports like jet skiing and surfing.
Messed-up with a tourist or foreigner? Wait for the bad consequence
Be a generous person and don't ever think to misbehave with other tourists or locals. The heady combination of beaches and alcohol intake may imbalance your senses. But all you need to calm down yourself and mind your own business. Best thing is to return to your hotel on time and have a blissful sleep overnight.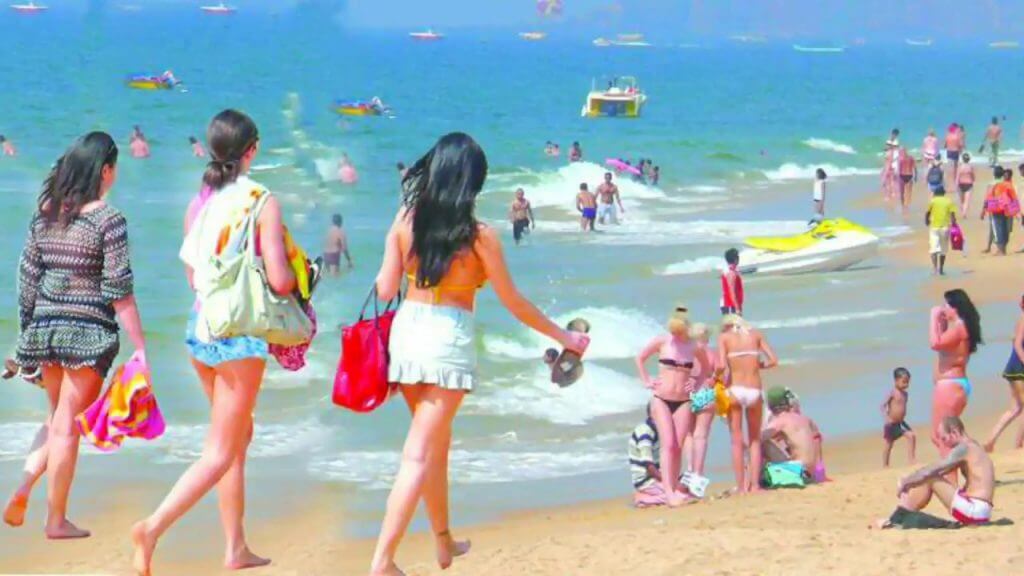 Say no to drugs
Say no to drugs forever. It's not the consciousness you should live in. If someone is found drugged; get ready to pay a heavy fine and rigorous punishment. It is always advisable to stay away from drugs and excessive use of alcohol because it can be a problem if you caught by the police. So, stay sober or use moderate use of alcohol at granted places.
Don't dare to sleep on a beach
Ever watched cartoon programs in your life? The Tom & Jerry Show? In some of the episodes, Tom was caught by a crab and he was screaming like a hell. Imagine a picture that you have slept on a beach, a crab came and caught your toe and you are screaming with a lot of pain. It is hilarious and dangerous too. Some of the times, we used to drink a beer or two and sleep in the same place on a beach. You should know that crabs can have a party time during your deep sleep. So never make a mistake of falling asleep on a beach.
I am done here. You should follow all these things if you want to stay away from legal and nasty problems in Goa. Book your family holiday packages in Goa and have fun.